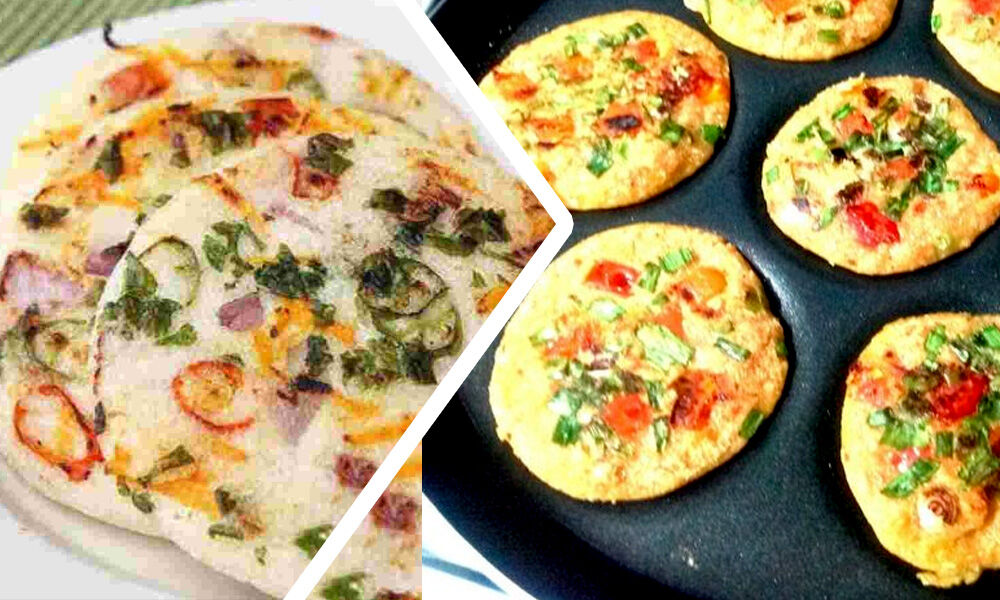 A healthy kick start of the day is a must to keep your body and mind healthy. This oats mini uttapam recipe will serve the purpose well. Made with oats, sooji, curd and topped with some healthy veggies, these mini uttapams are not only tasty but also full of nutrition. You can either savour them in breakfast or have them as an evening snack with a cup of tea. They are made with minimal oil and made on a flat pan, which makes them very low on calories. You can also customize the veggie toppings by adding some vegetables of your choice. So, the next time you crave something tasty, make sure you try this mini oats uttapam recipe, which will satisfy your cravings and also keep a check on the calories.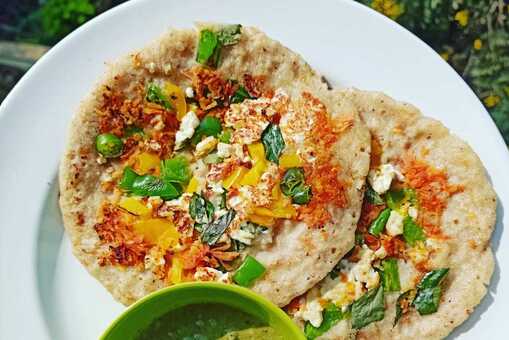 Ingredients of Oats Mini Uttapam
1/2 cup oats
salt as required
1/2 cup grated carrot
1/3 cup capsicum (green pepper)
1 tablespoon virgin olive oil
yellow bell pepper as required
1/3 cup semolina
1 tablespoon green chilli
1/3 cup paneer
4 tablespoon thick sour curd
powdered black pepper as required
How to make Oats Mini Uttapam
Step 1 First blend the oats in a grinder till they form a coarse powder.
Step 2 Take the oats powder in a bowl and add semolina (sooji) in it.
Step 3 Now add the curd to it, along with some water. Add salt and black pepper according to taste. Mix it properly and keep aside for 2 minutes.
Step 4 Take a non stick tawa and grease it with olive oil. Spread a spoonful of batter on it. Top it with grated carrot, paneer, green chillies, yellow bell pepper and capsicum.
Step 5 Cover it and cook on slow flame. Once golden brown from one side, flip it.
Step 6 Once crisp and golden brown from both sides, your mini Uttapams are ready to be served. You can either relish them with ketchup or green mint chutney on side.