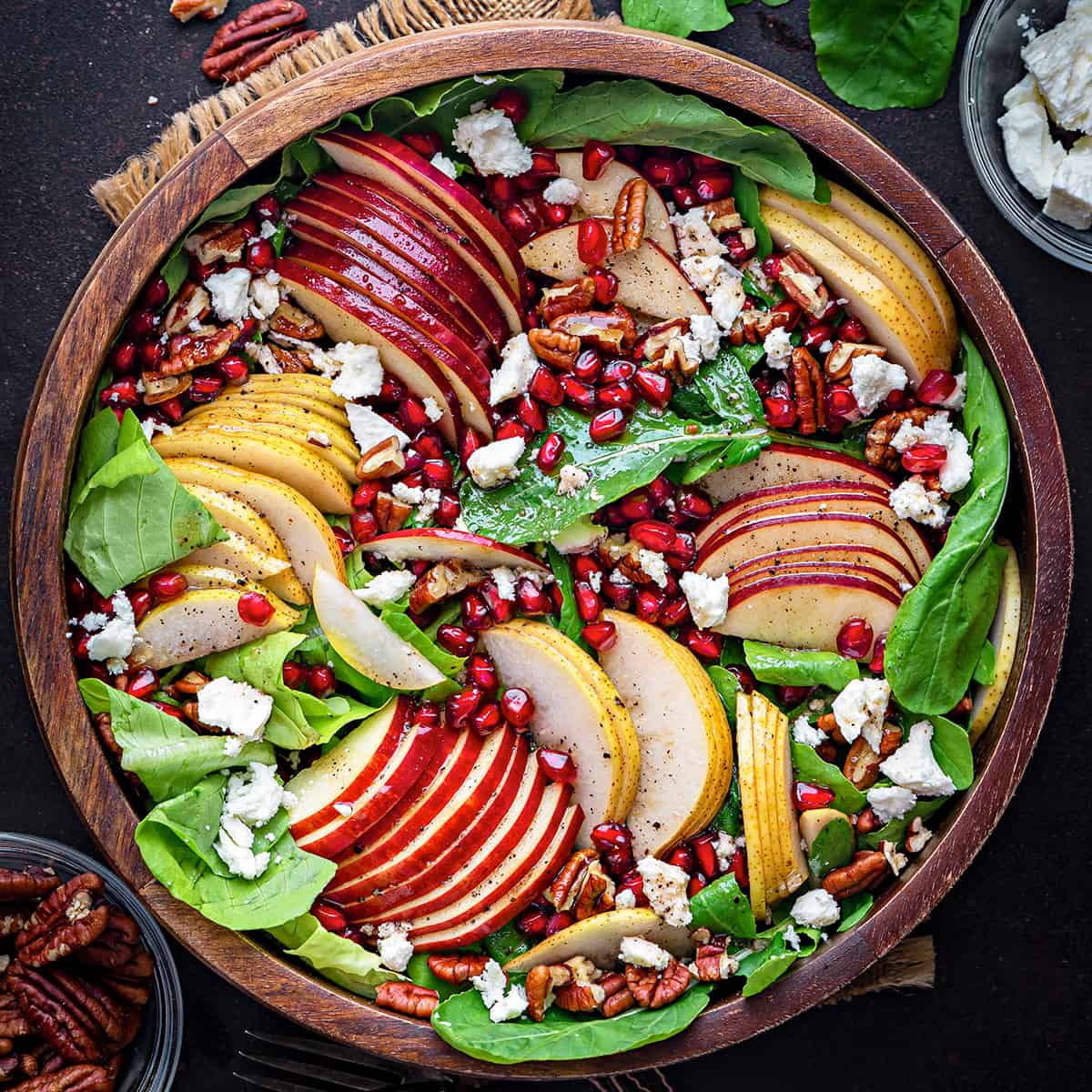 If you are a diet freak and are always on the lookout for healthy yet tasty dishes, then you need to try this unique Apple Pear Arugula Salad. Who said healthy food is always boring? There are tons of recipes that you can include in your 'health conscious' diet. To prepare this recipe, you just need a handful of ingredients like apple, pear, argula, cherry tomatoes, lemon juice, parsley, maple syrup, salt, black pepper powder, extra virgin olive oil and garlic. You can even add a sprinkle of chilli flakes to give the salad a spicy touch. Salad is a whole meal in itself and can be consumed for a light breakfast, lunch or dinner. This Apple Pear Arugula Salad is the right balance of fruits & veggies, and will not disappoint you for sure. Bookmark this recipe and try it the next time you wish to prepare a healthy and filling salad. Do try this recipe, rate it and let us know how it turned out to be by leaving a comment in the section below.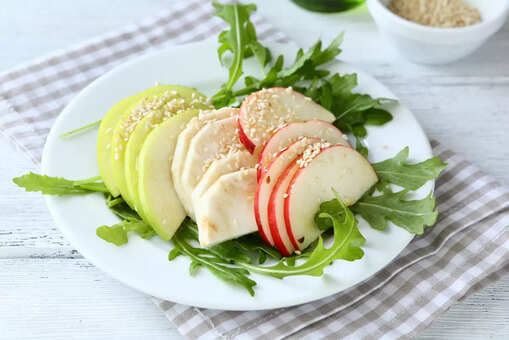 Ingredients of Apple Pear Arugula Salad
1 medium apple
1 cup arugula
25 ml maple syrup
10 gm parsley
1/2 teaspoon black pepper
5 gm garlic
1 small pear
1/2 cup cherry tomatoes
2 lemon
himalayan salt as required
10 ml extra virgin olive oil
How to make Apple Pear Arugula Salad
Step 1 Chop the ingredients Thinly slice the apple, pear, cherry tomatoes and arugula leaves and keep them aside.
Step 2 Make salad dressing To make the salad dressing, take a mixing bowl and squeeze two lemons in it followed by maple syrup, olive oil, chopped parsley, chopped garlic, black pepper and salt as per taste. Whisk the mixture well to form a nice dressing.
Step 3 Mix the fruits and veggies in the dressing Now add the chopped fruits and veggies into this bowl. Toss to mix everything and coat the ingredients well with the dressing.
Step 4 Ready to be served Your healthy and tasty Apple Pear Arugula Salad is now ready to be served.